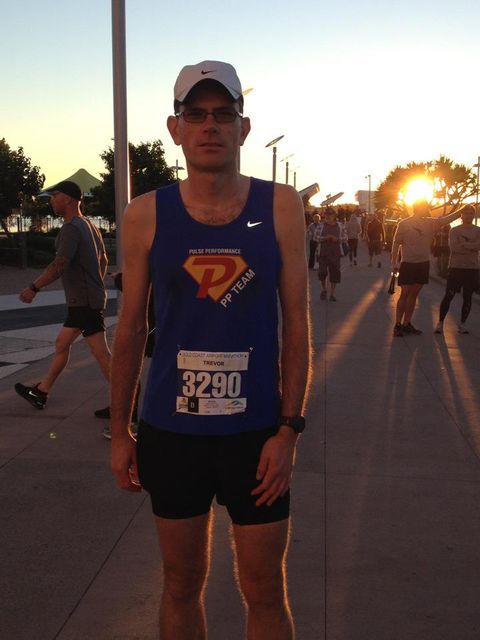 I first joined Pulse in late 2010, signing up for the 8-week
walk to run the bay course. Having never been a runner my aim was just to get out, try something different and maybe meet some new people.
The first training session, I struggled with 400 meters!
Two-and-a-half years later I'm still running, having completed 6 half marathons and 2 full marathons.
Dani saw my potential as a runner and has helped me achieve my goals, improving my half and full marathon times by over 20 minutes. Most importantly, Dani inspires me to have fun and just enjoy everything life has to offer.  ......