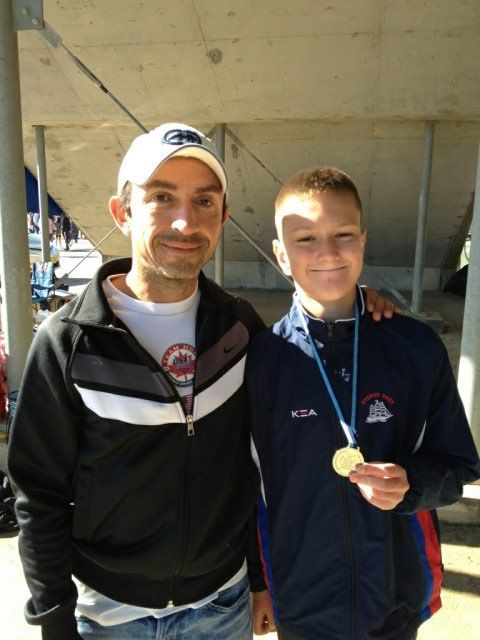 Angus (11yrs) joined Dani in 2012 and is a talented cross country and middle distance track athlete who enjoys the camaraderie of training with the Pulse Performance junior squad.
Dani's attention to detail, immense knowledge and professional manner with his passion for coaching is what sets him apart from the rest. Dani has targeted key elements of Angus' racing in order to efficiently improve specific areas through fun and motivating activities, without the risk of overtraining.
Under Dani's specialised coaching Angus has represented NSW Primary Schools at both the National Cross Country and Track and Field Championships, and has set many new age records across all distances.
- Grant (Angus' Dad)